Release: Jul 16, 2007 | Windows : 8, 7, Vista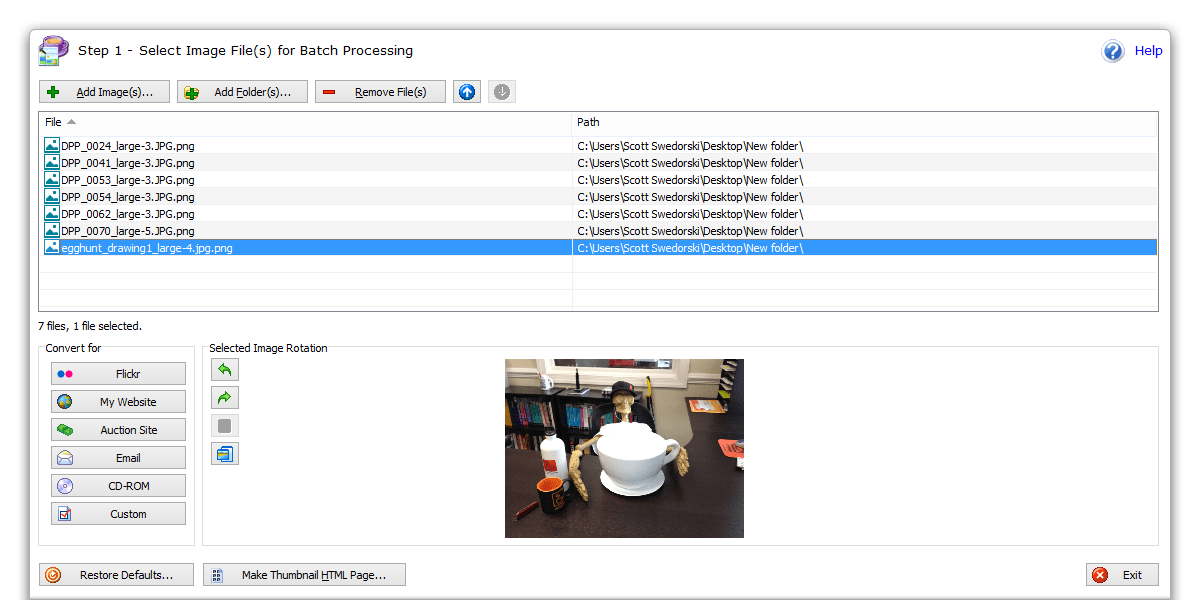 Easily convert digital photos for Flickr, websites, e-mail, and more!
CoffeeCup PixConverter can convert your GIF, JPG, TIFF, PNG, and BMP files by changing the size, colors, file names, and much more, all with one simple step. It's so easy!
Change image colors, size, format, file names, and more.
Create thumbnail pages for your website.
Watermark your images with text and graphics.
Upload your images to your server with the built-in FTP client.
Import pictures from your digital camera in a few simple steps.
Use convenient conversion presets for e-mail, CDs and website images.