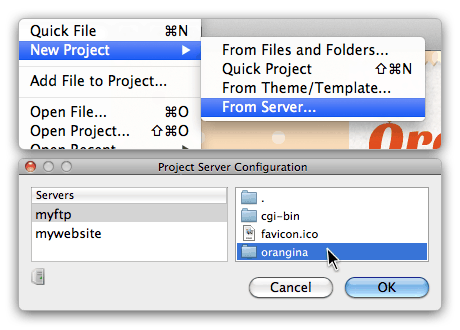 Start Coding in Seconds
It only takes a moment to get your workspace set up. With so many ways to start a new project, the option you need is a click or two away. Start with a clean slate using the Quick File option, or get a head start by opening a new project from a template or files that are already on your computer.
Already have a site on the web? You can start a new project in your local workspace using the files that are on your web server. Just choose the New Project From Server option and let the app download your content and get you set up.