We've had the pleasure of releasing some really rad tools this year. Not only did we launch a cutting-edge program for building flexible site layouts, but we also debuted software to help you organize and manage your web accounts, clouds, and servers. A lucky few also got to taste of an app coming 2015 to create responsive emails. Wow!
To celebrate, we're bringing back the biggest deals on the apps that made CoffeeCup headlines this year. Come with us as we reflect on 2014...
1st Quarter

The Game Changing Release

Devoured by developers all over the planet, Responsive Layout Maker Pro proved to be the most anticipated release at the start of 2014. That's because this is the only app that allows for design adjustments at every single pixel width; the only way of creating a custom, adaptable, layout that works on any size device without hand coding.

This innovative program made a huge splash within the web community. Expect a big update in the next few weeks, after which the $50 discount expires. Oh, and its foundation is being used as the backbone for upcoming responsive tools…more below.
Responsive Layout Maker Pro
Websites (and emails for that matter) that are cumbersome to read, navigate, and act upon from a mobile device are likely to be ignored; the reader is likely to leave and not return. Responsive design techniques are the key to a positive user experience.
"I'm hooked on Layout Maker! When it comes to responsive design the sky's the limit on how to get there." — Eric Rohloff
No website will be able to survive on the web without meeting the responsive requirement. It's time to plan the future of the sites you work with and modernize them. Start learning the ropes of responsive techniques, build a strategy for your content, and produce friendlier websites that work no matter what.
Get Layout Maker Pro and save $50 instantly!
Psst...feel a bit intimidated by Pro? He's got a little brother that can help ease you in. Learn more »
2nd Quarter

Super Update Bonanza

Soaring to the middle of the year, we powered-up many of our beloved apps with cool new features and abilities. Powerful, functional additions that you (and your websites) need to keep up with the latest trends and web standards were released.

For example, this year the top search engines increasingly encouraged sites to incorporate semantic markup to help site visibility. Doing this by hand is a pain, except with the HTML Editor. We gave it a new set of drag-n-drop controls to assist in getting that recommendation completed in a jiffy. Now go boost those site rankings in 2015!
HTML Editor V14.1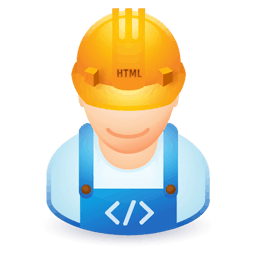 This app can boast about consistently topping the charts for best web design software. Create standards-compliant sites using tools like code completion & built-in validation.
This is the only editor that makes it easy to add Schema Markup » (search engine friendly code) to websites. Helping them to better understand the site, business, content and intent can improve search ranking and clicks, making this update a CoffeeCup team fav.
Add SEO friendly code with HTML Editor at the classic $49 price »
Menu Builder V1.5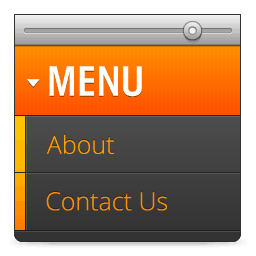 Develop jaw-dropping CSS3 menus using Menu Builder's simple, and intuitive visual controls. It's responsive too, so menus can automagically adjust to any screen size and even transform into a single button upon your command.
Fresh controls added in V1.5 include the highly requested target options and use of custom classes and ID's. This new addition makes adding (multiple) menus to other apps, like Responsive Layout Maker, a whole lot smoother. Limited time $30 discount.
Order Menu Builder and start building flexible navigation menus »
3rd Quarter

Update Bonanza Continues

We ended our summer delivering fresh versions of popular apps like Website Insight (aka The Money Machine) and Web Access Manager (aka Member Manager).

These groovy apps highlighted below (along with others) helped us to raise a nice donation for breast cancer research and awareness. We are so thankful to have customers with such gigantic hearts willing to donate for such a great cause.
Website Insight V2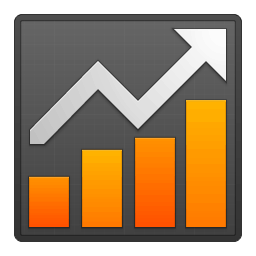 Improve site visibility and usability using this app's SEO x-ray vision. View reports on any site's content structure, and keyword usage, potential issues such as broken links or missing meta data and more. Using this helpful app is virtually like printing money.
New enhancements were added this year such as a page keyword comparison, a check for semantic data (markup we discussed in the Editor), plus file compression to help speed up page load times. We also gave many of the existing features a bit of a power-boost. Till Monday, add this app to your collection and save 50%!
Order Website Insight to start benefitting from its SEO analysis »
Website Access Manager V5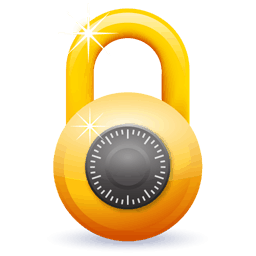 Tell Website Access Manager who to let in and, sometimes even more importantly, who to leave out of your site. This app gives ultimate control over what visitors can do.
The latest update got new editing tools to create custom error pages, along with some sweet responsive themes. What makes this release rock even more are the cool sharing options with LockBox and integration with Form Builder. These additions and more make this versatile website supervisor a force to be reckoned with.
Create and manage members only areas at 50% off »
4th Quarter

Fresh Release & More In Store...

Wrapping up the year, we had a few surprises to unleash. We released Places, one crazy-awesome tool, which manages files between your servers and various cloud services. Many Layout Maker Pro customers also had something extra to celebrate this season with the pre-release of Responsive Email Designer » Yup, we are conquering newsletter and email design too baby! Stay tuned for full release in 2015.

Lastly, we have other huge additions to our responsive collection coming soon in 2015. Responsive Site Designer is growing stronger every day and will soon take over the world of website creation. Responsive Photo Galleries? We just started that too...
Introducing: CoffeeCup Places
Connect to multiple clouds, social media, and servers (FTP, sFTP, One Drive, Flickr…) all at once, then seamlessly transfer files between them. Upload, download, tag, share, move, backup, and more, using a single interface. If you're the type whose always on the move, take Places with you on a USB to access your files anywhere you go.
"What a brilliant idea! I can NOW connect to my networks, local drives, websites, and photography accounts ALL FROM ONE APP!" — Ray Lasky
Places also has built-in compression functions so you can minify large files, open zip files and password protect your data. Learn more about this mighty app's functions and connections over at its fancy page » Then swing back here to claim a $40 gift certificate allowing you to make Places yours for only $29! (normally $69 - what a steal!)
Pick Up Places only $29 for a few more hours
Cheers to the New Year!