Compelling Reasons to Choose CoffeeCup Software and Site Designer for Your Website Projects
With so many different website creation apps and services it can feel overwhelming to pick the best one for you and your projects. CoffeeCup offers a wide range of benefits over the competitors. Let's breakdown the top reasons why CoffeeCup Software and Site Designer should be at the top of your list.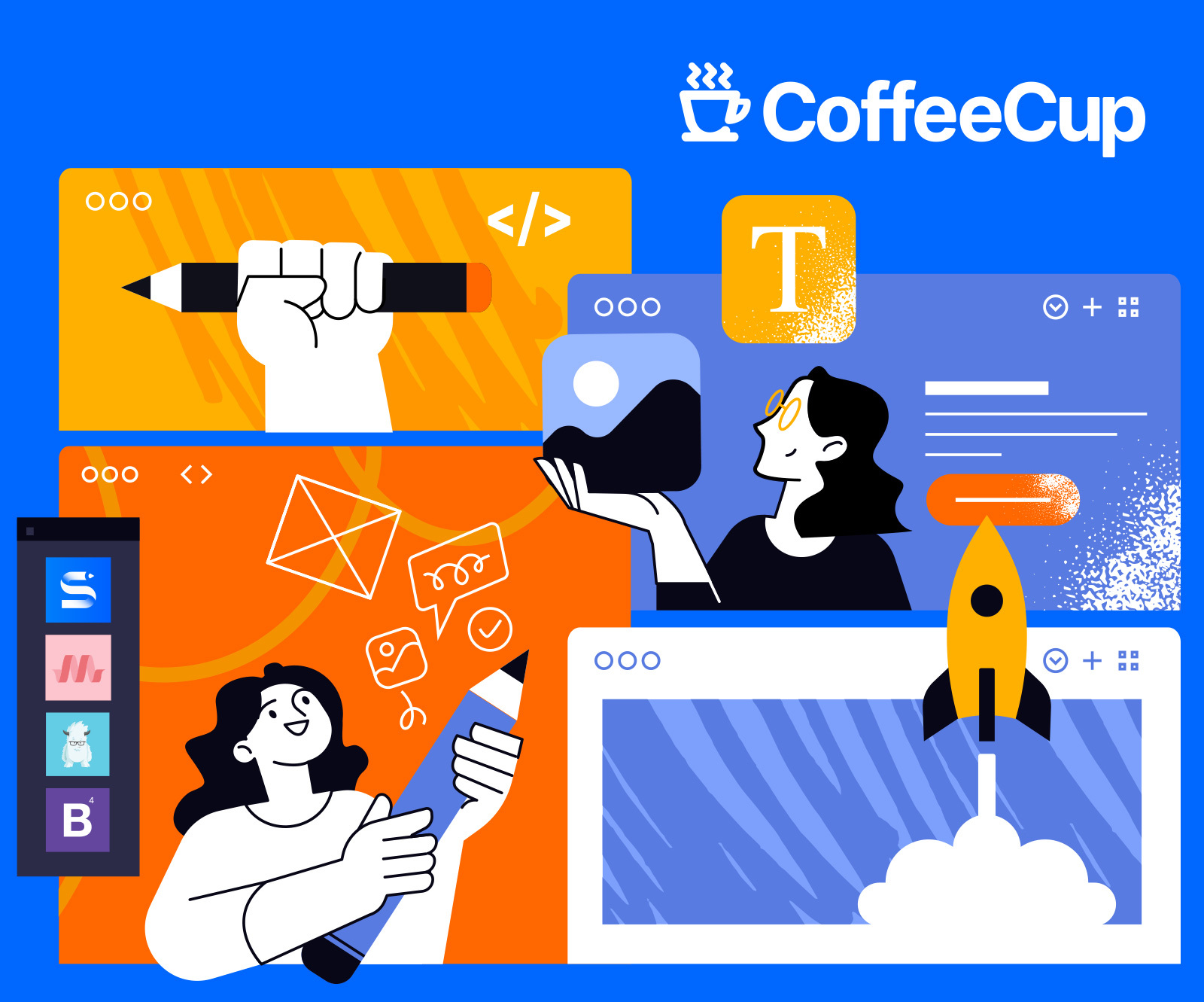 Perpetual License
Some well known names in the industry including Wix, WebFlow and SquareSpace all offer web design capabilities, but these services require regular subscription fees which will easily eat at your wallet.
CoffeeCup Software is provided as a perpetual license. You pay once and you own the software forever. Your budget doesn't need to account for recurring fees to use the apps you buy.
Extremely Clean Code
When you use CoffeeCup Site Designer for your website projects, the app generates the code for you. Upon export you'll find the scripts extremely crisp and clean. No bloat or extra nonsense added like you'd find in other design products. This makes it easy to read and understand when opening/modifying the markup in a code editor like Coda, turning it over to a programming team, or delivering the project to a client.
Forget Extra Baggage
Considering Word Press? Unless your site content changes daily or weekly, you would be better off with Site Designer. A static web page is like a picture frame that shows the same picture unless you change it directly. It's made up of files that tell your browser how to display the content, without needing to ask a database or do anything fancy.
On the other hand, a dynamic web page is like a chameleon that can change its colors based on what's happening around it. It can respond to things like what you click, information stored in a database, or real-time calculations. To do this, it uses programming languages to generate the content on the fly before showing it to you.
Static sites offer, lightning-fast loading, they are easier to maintain, save on resources, works everywhere, and provide extra security.
Use CSS Frameworks Visually
Loaded into Site Designer are the massively popular CSS Frameworks: Foundation 6, Bootstrap 3, Bootstrap 4, Materialize. These third party providers created method so that responsive sites could be created quickly by hand coders. They offer default screen sizes for changes to how the site loads along with style defaults for common elements (like buttons and links).
These frameworks also have special codes built into them that allow for interactive features such as dropdown, sliders, galleries, and mobile menus. Site Designer adds a visual layer to these frameworks so that you don't have to be knowledgeable about how they work. Site Designer also allows you to override the style defaults so that you can have your own distinct look. It also includes a Vanilla option in case you'd prefer a plain stylesheet and no interactive (built-in) features.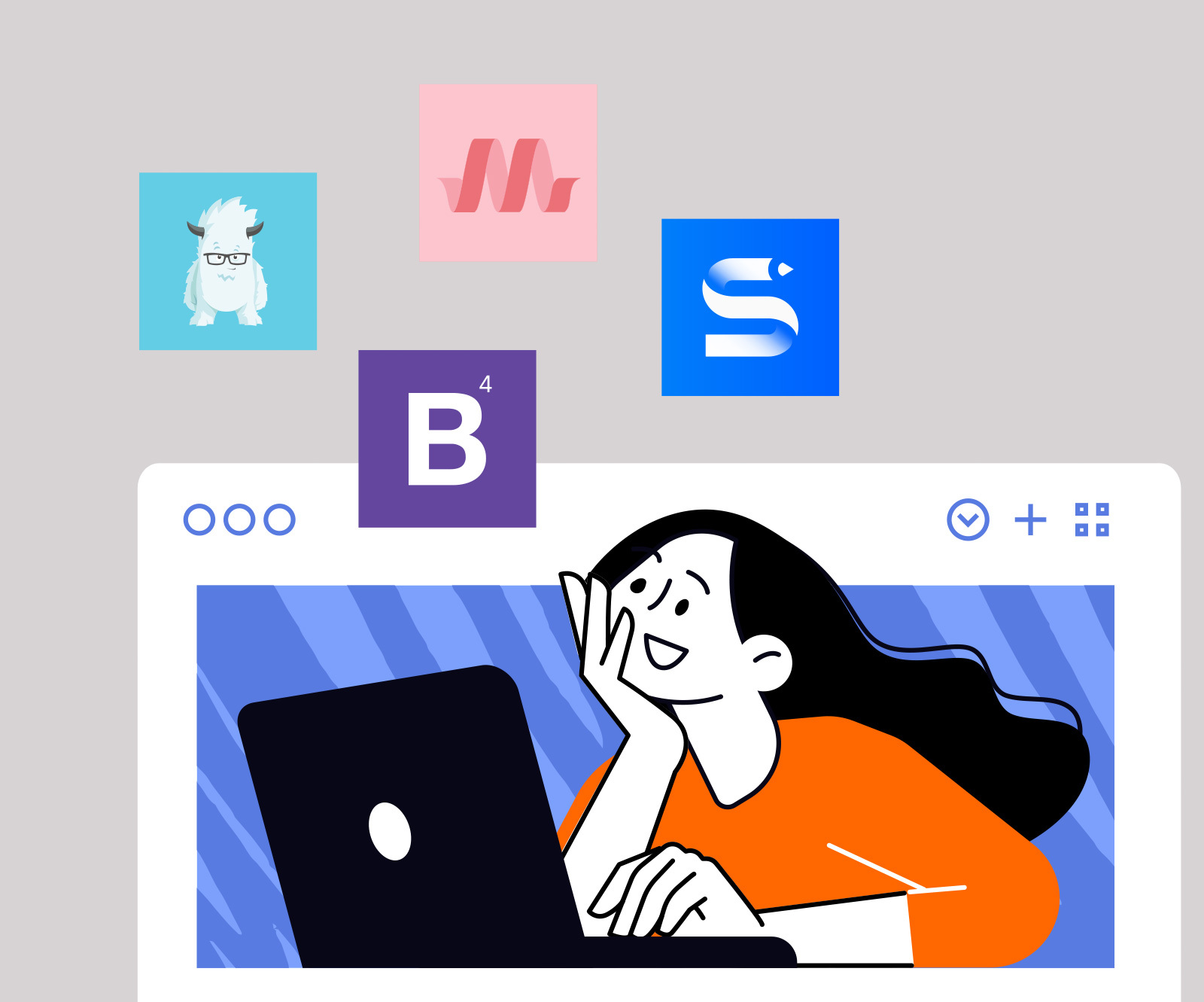 One-Click Hosting
Upload your content with 1-click hosting to our S-Drive servers. We eliminated pesky, troublesome FTP configurations and instead allow you to connect simply by using your CoffeeCup email and password. Hosting package include complimentary SSL security certificates too to ensure your content is encrypted.
Total Freedom
Let's be real, no one wants to be married to a product or service - especially when it comes to something as important as your website. While Site Designer offers smooth, streamlined, one-click publishing to the CoffeeCup servers, it is 100% optional! You are free to host your designs with any hosting provider of your choice. You also own your actual project. Meaning you can export the scripts and use with other third party code editors. You don't have to stick with us in the future if you don't want to.
Level up with CoffeeCup Software today.
Go ahead and give Site Designer a try today. It gives you the power to work with CSS visually. These code-free controls allow you to experiment with new styles and layouts without having to be a pro at hand coding. Discover the power of Site Designer and start dragging, dropping, clicking, and sliding your way to an epic website. If you're serious about web design we recommend the Super Pack as it is definitely the best bang for your buck.
This bundle is packed with everything you need to build a professional-looking site, including all of our powerful software, premium templates, web components, hosting, and even a domain name!
But that's not all! We've also included some amazing extras to make your web design journey even easier and more enjoyable. You'll get all the time-saving components and advanced features that our premium users love, so you can take your website to the next level without breaking a sweat.