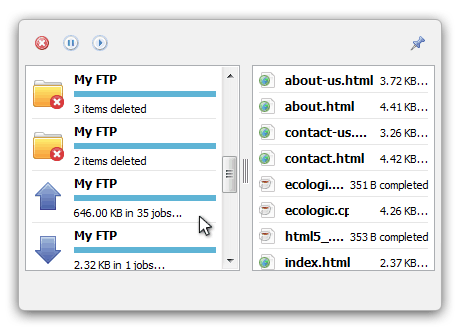 Super-Simple, Super-Fast Uploads.
Free FTP is designed to be powerful and user friendly. Connect to your server with the click of a button, and then upload or download files by dragging and dropping them to your server or computer. (For even more power and flexibility, check out Direct FTP.)
Keep an eye on everything you do with the FTP Activity pane. This neatly ordered window gives you a clear overview of the status of your file uploads and downloads, making complicated FTP logs a thing of the past. It even lets you pause or cancel your file transfers. If an error occurs, it's shown in a clean, readable way. This keeps the process of managing your site seamless and user friendly.