Release: Jun 1, 2012 | Windows : 7, Vista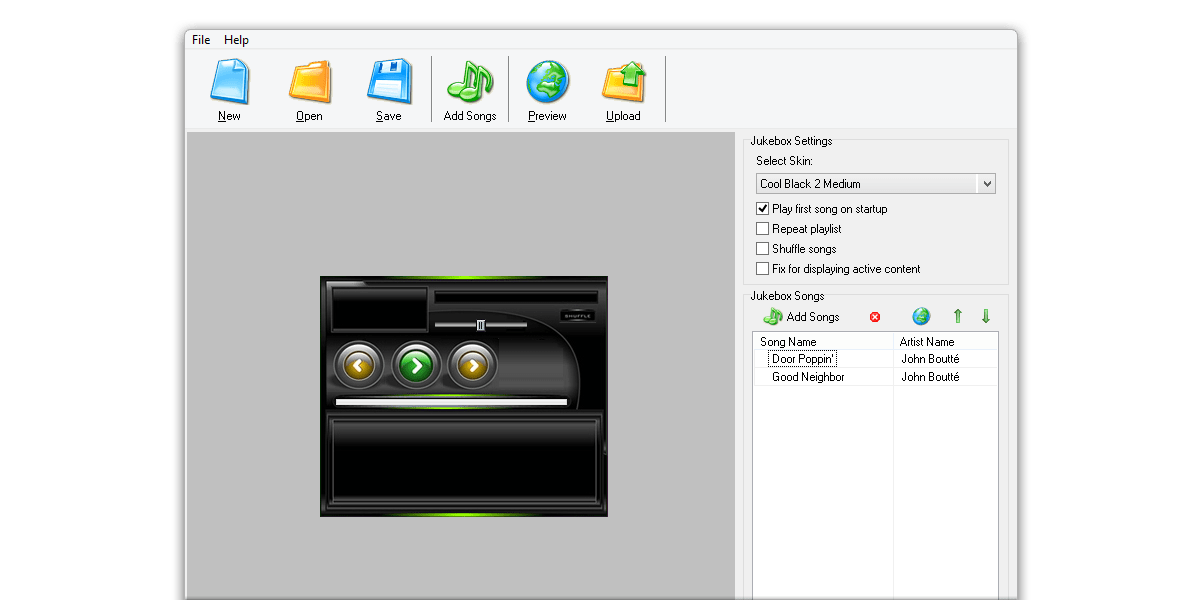 Add a cool music player to your website.
CoffeeCup Web JukeBox offers you flexibility and creativity in creating your JukeBox on the web the way you want. You can add an unlimited number of songs and organize them how you wish — by the artist's name or album title, it's totally up to you! Everything from a simple stereo and buttons to an iPod design can be placed on your website. Web Jukebox has big players, small players, and everything in between. You will love it!
Please note: We feel that your website is basically an extension of your home. You are allowed to share the listening experience of your CDs with your friends as long as no copies of the music are made. Since the visitors to your website will not be downloading or copying the files, you are within your rights to share the listening experience.
You don't need to know any code to use this drag-and-drop, WYSIWYG program.
Web JukeBox creates a Flash file, so it works in every browser.
Add songs individually or by the folder.
Add as many songs to your music player as you want.
The convenient, built-in FTP client lets you upload your files right from inside the program.
Web JukeBox comes with dozens of cool player designs to match any website.
Check out how your music player looks in a browser using the Preview tool.