Release: Apr 28, 2010 | Windows : 8, 7, Vista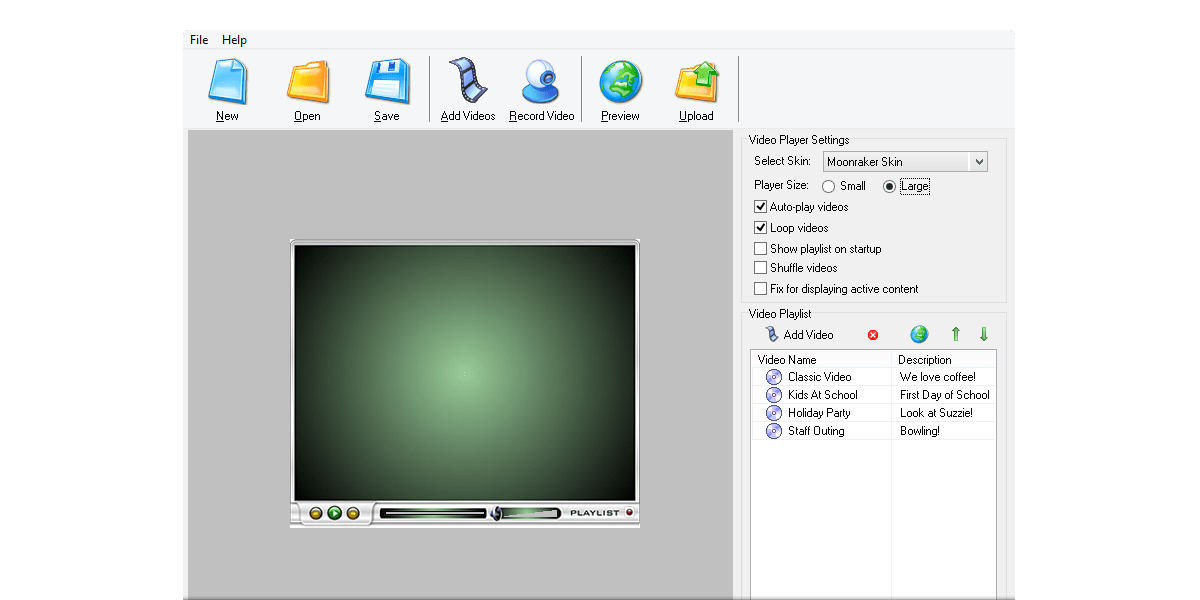 Put videos on your website in just a few clicks!
Streaming video is now at your fingertips.
Just pick your movies and CoffeeCup Web Video Player will convert them to Flash. That's it — you're ready to go! You can convert any movie or video in a snap. No HTML, Flash, or movie skills are required. You can choose different players to match your site and different qualities and sizes to make automatic uploading and streaming a breeze. You can also add one movie or many to your player, and an automatic playlist will be created. It's as easy as one, two, three!
You don't need to know code to use this drag-and-drop, WYSIWYG program.
Web Video Player outputs your videos in Flash, so they work in all browsers.
Supports MPG, MOV, AVI, FLV, and WMV video types.
Add as many videos to your website as you want.
The convenient FTP tool lets you upload your files right from inside the program.
Web Video Player comes with stylish predefined skins to match any website.
Use the Preview tool to see how your videos look in a browser before you upload them.
Output your video in one of three different qualities.