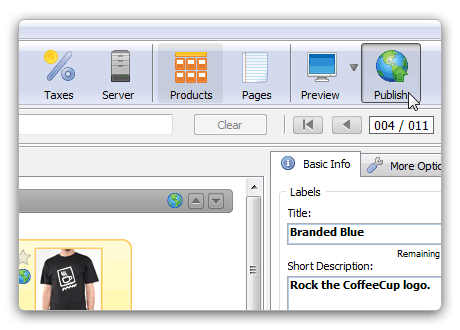 Easy Setup Gets Your Store Online Fast.
Creating your very own online store has never been faster or easier. With Shopping Cart Creator, you're only a few clicks away from having the online store of your dreams. Simply add products, choose a theme, and upload your work to your website. That's it — 1, 2, 3, done.
No programming, configuration, or coding is required; this powerful shopping cart software takes care of the hard work for you. We've done it all so you can focus on what you do best: selling your products.