Release: Mar 13, 2006 | Windows : 8 (32-bit), 7 (32-bit), Vista (32-bit)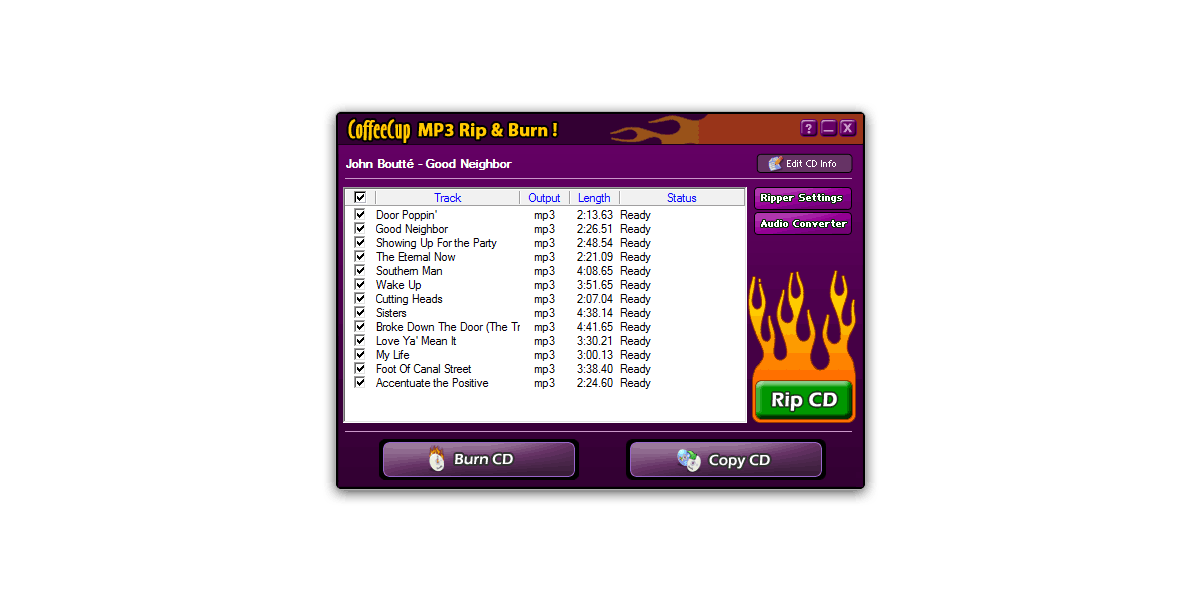 Easily rip MP3s and burn CDs!
MP3 Rip & Burn can be used for creating MP3s from your CDs and also converting other music formats to MP3 (like WAV to MP3) or back and forth. It has a built-in ripper, audio converter, CD burner, CD labeler, and song and artist detection, too. When you are done, just listen to them on your computer, at home, in your car, or on any portable MP3 player like an iPod.
It's fast, it's easy, and it has everything you need to make music the way you want to.
The easy-to-use workspace is perfect for beginners.
Convert audio to MP3, OGG, APE, VQF, and WAV format.
Ripping and conversion are lightning fast.
Design, save, and print custom CD covers.
MP3 Rip & Burn supports full audio CD playback control, MP3 ID3v2 tagging, and multiple CD-R/RW drives.
Automatically detects when a CD has been inserted.
Choose your bitrate, sample rate, quality, and VBR method.