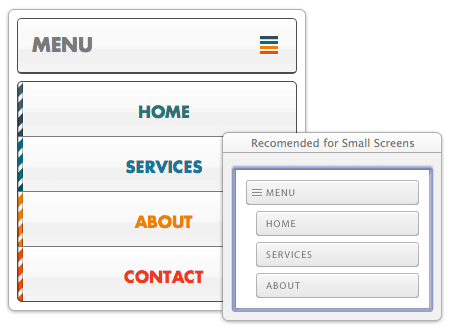 Horizontal, Vertical, Mobile...
Menu Builder comes with a growing number of solid layouts that can be molded to your needs. Design horizontal drop down menus, build vertical slide out menus, and tweak collapsable (mobile) menus.
Developed with HTML & CSS3 all layouts are web-friendly, making them display and function properly on every device. It gets even better: every menu may be tweaked for optimal usability on any screen size, from small to big! How cool is that?