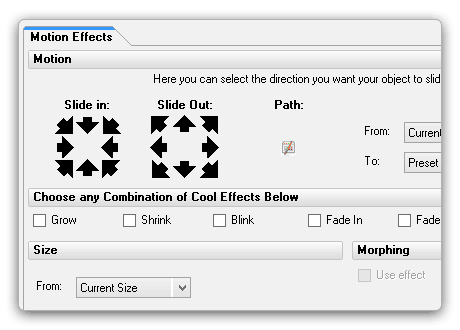 Make your webpages come to life
A well-placed Flash animation can mean the difference between a blasé webpage and a work of art. Firestarter gives you the tools you need to make your website a unique experience for your visitors — like, for instance, 65 built-in, ready-to-use special effects, a collection of cool MP3 sounds and high-quality images, and much more.
Creating awesome transitions is as simple as clicking the effect that floats your boat. Slide content in or out of the frame, or choose from a wide range of effects that can be applied simultaneously.