Release: Jun 12, 2008 | Windows : 8, 7, Vista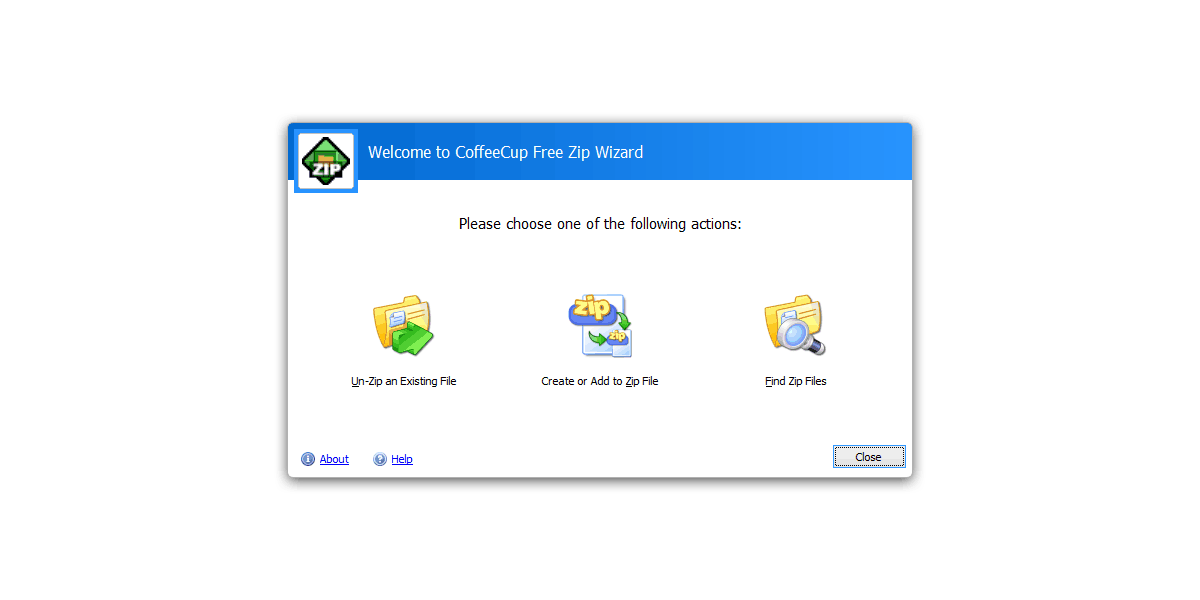 Zipping and Un-Zipping has never been easier!
CoffeeCup Free Zip Wizard walks you through the process of opening, creating, modifying, or finding a ZIP file. Create a self-extracting .exe file to make distribution a breeze. This method allows the person receiving your file to simply double-click and open the file to get the files you archived.
Compresses any file into a small, easy-to-send .zip file.
E-mail your .zip file right from inside the program.
The built-in FTP function makes uploading your .zip files a snap.
Easily create self-extracting .exe files.
Easily find .zip files on your system.
It's fast and easy to back up your important files in a handy .zip file.