Let's take a moment to reflect on the events that made this year so special... and celebrate the end of the Old, and start of the New Year with some Super Deals:
The Most Popular App of the Year: Website Insight.
Since its release, thousands of people took the opportunity to become their own SEO consultant. With this App you get a neutral, analytical report on any website, providing you with the guidance you need to gain total SEO bliss.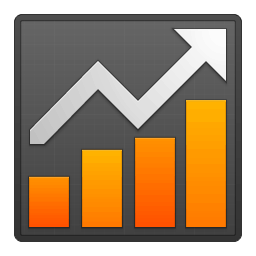 "
Website Insight has all major features included in the most popular and costly SEO offerings, for a fraction of the price.
— John Wesley
"
Website Insight gives you SEO X-Ray Vision. You'll get insight in any site's content structure, keyword usage, potential issues such as broken links or missing (meta) data and actionable recommendations so you know just what to improve or fix.
With analysis of over 80+ data points, you'll boost your site's search visibility and get more visitors. It'll crawl your pages just like a search bot and calculate the data it finds for in-depth, easy to understand reports. Since it's debut, hundreds of websites have greatly benefitted from a higher search rank and improved user friendliness.
Go here for Invaluable Data & Unlimited Reports for just $49 ($30 year-end savings!)
---
The Most Unique App of the Year: Menu Builder.
One of the coolest Apps we completed this year. It's the only one that allows you to make custom HTML & CSS3 menus that adjust to any display size without touching a line of code.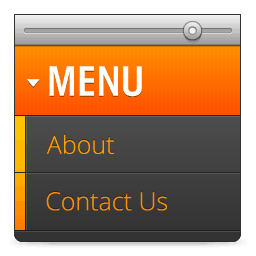 "
Great job on Menu Builder. Keep up the great work It's awesome!
— Mark Walther
"
Menu Builder packs some major power. Using the intuitive visual editing tools you can create groovy drop down and slide out CSS3 menus with ease. Get creative with colors, fonts, shading, backgrounds, borders, corners, icons, hover effects and more.
Menu Builder even has unique responsive super-powers so you can make your menu stack, swap and shrink for a perfect experience on any any size screen. And with the handy live preview you'll instantly see the effects of your design choices. Awesome results guaranteed!
Start building responsive menus for any website for only $39 (Nice!)
---
The Most Complimented Update: Web Form Builder.
This year Web Form Builder got a really sweet update that allows you to design forms that your guests can sign online. Great for digitally signing and submitting agreements and contracts. This saves you oodles of time (and paper too).
"
This App is better than licking ice cream, even an oldie like me found it very easy to use. It gives a real touch of professionalism.
— Stephen Cole
"
With Form Builder the possibilities are truly endless. No form is too big, small, simple or complex for Form Builder. Registrations, sign-ups, requests, payments, reservations, contracts, surveys, mailing lists, orders — whatever you need you got it!
Digital signatures are a breeze to add to any form and can be used to authenticate the identity of the sender of a message, or the signer of a document. Signed, sealed and instantly delivered right to your email. (It will put the fax machine out of business.)
Welcome 2014 by ordering Form Builder at the Classic $49 Price.
---
Hottest 2013 Update: The HTML Editor V14.
The Editor got a cool new workflow that helps describing your content in a language the search bots understand. It's called structured data and we made it simple for you to add this markup to your site. The search engines will love you for it...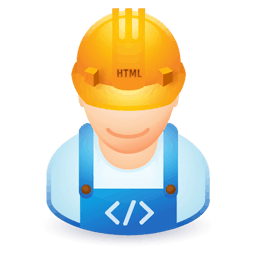 "
Got my copy— the SEO I'll get off this is worth more than the cost.
— Eric Rohloff
"
What is Structured Data? Every website is full of information about products, places, events and so on. Easy for humans to understand, however, for non-humans (search engines and other machines) this is not easy at all. That's why the top search engines teamed up and launched schema.org. The initiative defines a common language that can be understood by the search engines for describing the content of a site.
Using the search engine supported schema org vocabulary should be one of your top priorities for 2014. Interested in learning more about this topic? We've got two articles on why adding structured data should be one of your top priorities in 2014.
Start adding search engine friendly code to your site for $49.
---
The Newest App of 2013: Magical Button Builder.
Kicking off this holiday we released the App to help you conquer the mighty site button. A small but essential part of any site that need to be great for any situation.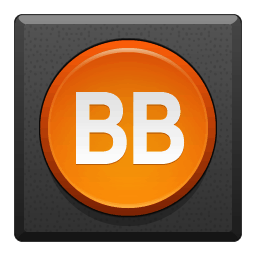 "
My new buttons look great and are clicked on more—Nice guys!
— Susan Jansky
"
With easy design controls you can apply styles like colors, gradients, multiple shadows and more. Even control corners and dimensions to create any shape that you can imagine. Ever seen a pure CSS button shine like the below? That's what we thought, get the App and see how this is done for yourself.

Make buttons that adapt, react, grow, shrink, keep their dimensions. Using the power of media queries you can even transform into a cool icon—check out this demo!
Want to relay multiple messages? Then set your buttons to react to user interaction with hover & action dialogs that will entice your visitor to click right on.
Pick up this new App at the introductory price of $19 (a must-have.)
---
The Most Anticipated App of the Year: RLM.
While the Responsive Layout Maker has not officially been released, a few of you have been able to score an early version as they became available. And oh boy, did they love it! This App is sure to revolutionize the Web in 2014 (and beyond).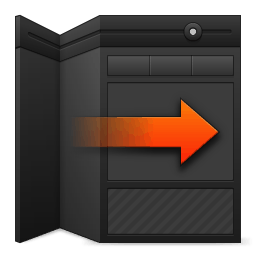 "
Responsive Layout Maker is wonderful. The control offered within the Pro version is truly amazing!
— Scott Singletary
"
Layout Maker is the only App that creates fluid CSS layouts with custom breakpoints, making content universally usable and readable. Content-driven design, did anybody claim that term yet? Look at it how you want, this App does things no other App or service can do. The big announcement? We're thinking about letting it rip next week...
Check out this Demo: Responsive Layout with Button Magic.
Cool video: A perfect layout at every width and device — Sweet!